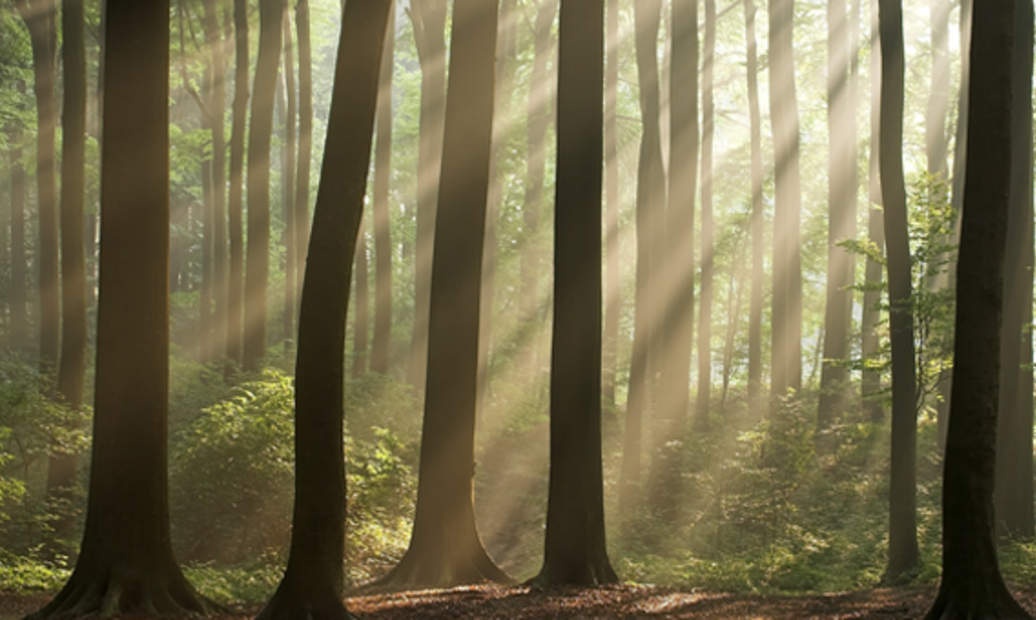 Featured in National Geographic, Orkney was an important religious and cultural center and the

 home of an advanced civilization going back to 3200 B.C. 



You will experience ancients sites and monolithic standing stones up close & personal without the crowds. 

You will benefit from Catriona's powerful spiritual program based on ancient Celtic tradition, and universal truths. 

​You will enjoy time in nature to connect with the energy of the land, trees and animals and hike to view wildlife and ancient sites along the way.

This trip is for you if you are a spiritual seeker in search of a powerful life changing spiritual program, communion with nature, and experience of ancient realms.




Join this spiritual journey to a land where ancient traditions dwarfed civilizations 6000 years ago.

Find the clarity of your own soul.

Discover ancient secrets in a mystical land.
Commune with the powerful energy of the land.

Explore over have a dozen ancient sites.

Enjoy moderate walks in nature to see puffins and seals.

Gain profound awareness of sacred realms.
Recieve Visions that come from a timeless realm.

Connect to your spiritual source.

Benefit from greater self-knowledge & greater meaning in your life.



Catriona's NatureQuests can benefit your life in profound ways.

"What an absolutely breathtaking experience we have all had, so honored to have walked some of the ancient lands in the world. I had the most enchanting magical time in the Orkneys. What wonderful places you took us to. Now I am away and letting the energies unfold, I can see just how strong they were and what considerable changes we are all going through, including showing how stuck in patterns I can be. It was a remarkable experience for me" E.R. Australia.


This is your opportunity to Participate in a once in a lifetime rite of passage. These archetypal passages, or quests, are powerful acts that can change a person's life profoundly.





.

New Ancient Nature Quest - Orkney, Scotland

May 20-May 27th, 2020

Discover a Mystical Land That Time Forgot:

Explore Neolithic Sites Thousands of Years Older than the Pyramids & Stonehenge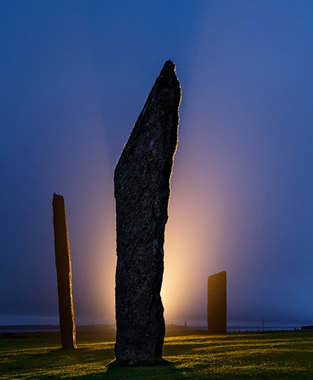 O
Orkney is relatively easy to get to (just a one hour commuter flight from Edinburgh -also known as the Paris of the North.

The Quest Includes:

- Travel Assistance, advice & recommendations

- Celtic Trilogy Reading - a unique one of a kind reading not done by anyone else on the planet. It includes ancient Celtic interpretation, Native American interpretation & handwriting analysis

- 40 Days of preparatory clearing and healing practices (easy to follow and fit into your life) to support you physically, emotionally and spiritually before the Quest;

- In-depth transformative spiritual program with Catriona that includes shamanic journeys, dowsing, deep nature/spiritual immersion, & ceremonies; Over 35 hours of hands-on spiritual guidance, nature & ancient site tours, and ceremonies.

- Visits to between 8-12 Ancient Sites;

- A ferry ride to the Egypt of the North

- Hikes to beautiful places including Royal Society for the Protection of Birds lands (mild to moderate hikes);

- Mini-Solo;

- Sacred Ceremony

- Shamanic Journeys

- Past Life Journey

- Spirit Animal Journey

- Accommodation - for 7 nights (shared);

- 5 dinners, 7 breakfasts;

- fireside chats with local experts, authors, and or musicians;

- your unique property & home clearing just before your departure.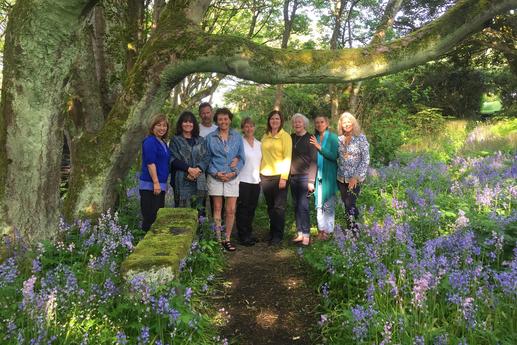 "I was drawn to the quest because it was exactly what we were looking for- a quest to a faraway land with extraordinary people where I will learn how to better connect to nature. I believe it was everything I expected and more. I really enjoyed the pace of everything. It seemed we had many activities yet at the same time there was plenty of time for rest. I loved that balance."
H.B. U.S.A.

"My quest with Catriona was a life-changing, enchanting experience. She's a grounded teacher, offering her gifts of magic in the most humble way. The quest had far-reaching effects- the limbs continue to stretch out into my everyday life experience and sprout new branches. I feel I was initiated to be tapped into the Earth's song and I can hear her in new ways now. My new appreciation for the world and it's subtleties have put me more in tune with myself. I have fallen in love with nature all over again."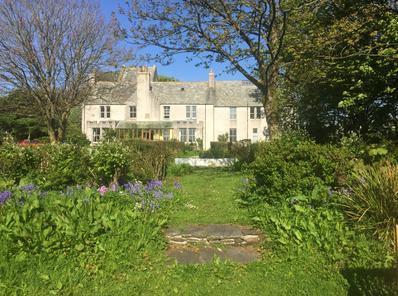 This Journey is for you if you are seeking a magical, beautiful and mysterious place where your dreams can unfold.

This Journey is for you if you have a longing to discover a deeper connection to Nature, the animals, the trees, the Planet.

This Journey is for you if you long for a unique experience to share with a group of kindred seekers and adventurers, yet also experience time alone for contemplation and inner growth.

This Journey is for you if you prefer a "freer" travel experience than a standard tour staying on buses in large groups - and you enjoy the independence and time to be on your own as well as with a small group of like-minded travelers.
In this land that time forgot, we will access a place of immense clarity and ancient wisdom.


You will learn powerful practices to support a new vision for yourlife, while clearing away emotional and mental limitations.

You will commune with the powerful energy of the land and connect with the wisdom of this timeless realm.

Spend Your Days exploring ancient sites, enjoying nature preserves, and learning powerful practices to tap into your spiritual truth.

Benefit from Catriona's unique one of a kind Ancient Celtic Trilogy Reading reading based on the five elements Earth, Air, Fire, Water and Ether to learn insightful information about your strengths and how to overcomelimitaions and blockages holding you back so you can fully setp into your power.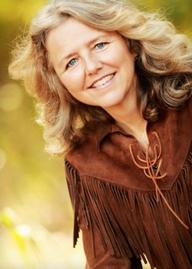 Orkney is an archipelago of islands just north of the Scottish mainland (just a 1 hour flight from Edinburgh Scotland), or a short beautiful ferry ride from Scrabsters - Scotland's northern tip.

Orkney offers fantastic wildlife, rugged cliffs, and charming towns. On some nights you can even see the magical aurora borealis. There's no other place in the British Isles quite like it. Orkney is spellbinding, invigorating, relaxing and welcoming - it's all these things and so much more.


THOUGH REMOTE IN MANY WAYS: ORKNEY IS EASY TO GET TOO

While the location is still off of most tourist maps - it is easy to get to- just a one hour commuter flight from Edinburgh, Scotland.

Start your adventure in Edinburgh, often called the Paris of the North and one of the most beautiful cities in the world. Visit Edinburgh Castle and walk the Royal Mile.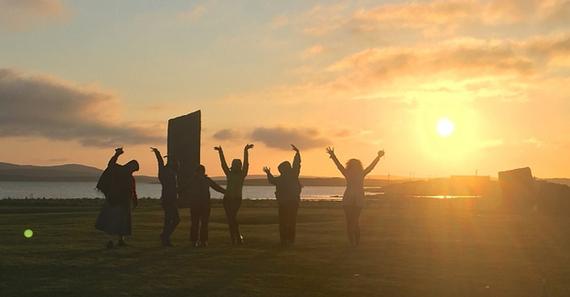 "Whether you are a new quester or have been on a spiritual path for a while the itinerary was just right for all of us.


I came with a specific purpose. I wanted to fill in the blanks on some spiritual healing work I was doing and anything else was a bonus. I did receive a lot of information for the healing work I do and amazing information for my own spiritual path.

Now the amazing thing was that the moment I got to Orkney every ache and pain on my body went away. I was totally pain-free when I got there. And I am happy to say I still am.


I felt energized and connected to all the elements after the week was over. I wish I had big hills like the cliffs near me. I would love to do that a few times a week.

I really enjoyed meeting all the people and thought we all did well together.

I will never forget the little bee that loved the vibration from the Tibetan bowl, and how I HEARD energy at the labyrinth, saw Auras at the Stones of Stenness, moonlight at the Ring of Brodgar, finding a rare and beautiful beaked whale and watching as others open their hearts to a new way of flying.

Thank you for assisting us on our path.

I hope to do more journeys with you in the future."
M. Burke 2018 Quester


A BRIEF HISTORY OF THE MACGREGORS

The Picts: Indigenous People of Scotland


"All men admit the clan Gregor to be the purest branch of the ancient race of Scotland now in existence. - true descendants, in short, of the native stock of the country, and unmixed by blood with immigrants either of their own or of any other race. About this point there is no dispute; and the name of clan Alpine, commonly adopted by them for centuries, would almost alone suffice to prove their descent from the Albiones, the first known inhabitants of Scotland. "From the ("Clans of the Highlands of Scotland" by Thomas Smibert, 1850) .

The MacGregor clan descends from the lineage of King Kenneth MacAlpin, the very first King to join the Picts and the Gaels under a united country, formerly called Alba and now known as Scotland.

Since Kenneth's mother was Pictish, he came to his kingship via matrilineal succession. (Yes - the Picts were matrilineal and women were treated equally in many ways. They could own property, run a business, divorce a husband, and best of all there were no "bastards" since a child always knows its mother and can inherit from her ).

The MacGregors have a Clan motto: 'S Rioghal Mo Dhream" which means "Royal is my Race".


​
WildWood Inn" (or similar accommodation)

"The hotel was one of the best places I have

ever stayed." 2016 Quest Participant
Sample Agenda (Note Subject to Change!)


Day 1.
Arrive at Inn at 2:30 pm- (Shared Accommodation is Included)
Get settled into your room
Enjoy a Welcome Reception and delicious dinner (Included)
Participate in an Evening Workshop - Mystical Journey: Healing Relationships/Healing Self

Day 2.
Enjoy a Delicious Scottish Breakfast (Included)
Morning Program at Inn: Meditation and Celtic Rituals
Visitto Ancient Sites Stonnes of Stennes & Ring of Brodgar
Lunch in Town
Dinner at Wildwood (Included)
Evening Program - Past Life Shamanic Journey

Day 3:
Enjoy a Delicious Scottish Breakfast (Included)
Short Morning Program - Labyrinth Meditation - & Tree Energy
Visitto Ancient Site - Skara Brae
Lunch at Skara Brae Museum and Shop
Afternoon Program -The Four Elements - & Deepening Connection to Nature and Intuition
Dinner in Town on Your Own

Day 4:
Enjoy a Delicious Scottish Breakfast (Included)
Hike to see the Puffins Nesting on the Remote & Beautiful Cliffs
Lunch with Group
Afternoon Program - Tree Energy Practice at Wildwood Groves
Dinner at Wildwood (Included)
Evening Program - Ceremony at Stonnes of Stennes

Day 5:
Enjoy a Delicious Scottish Breakfast (Included)
Visit to Royal Society of Protection of Bird Site to see Puffins and Beautiful Vistas
Lunch on Own to Explore
Afternoon Program - Connecting with Ancient Ancestors: to Future Vision for Yoru Life
Dinner on Your Own in Town
Evening Program- Fireside chat with local award
winning author and Learn about the Orcadian Language

Day 6:
Enjoy a Delicious Scottish Breakfast (Included)
Ferry ride to Egypt of North Ancient Sites & Hike
Picnic Lunch at the Site
Late Afternoon on own (shop and or explore an ancient site)
Dinner at Wildwood or on Own in Town
Evening Program - Spirit Animal Journey & Story of the Selkie

Discovering Powerful & Simple Clearing Practices and Tools
Prep for Mini Solo Quest

Day 7:
Enjoy a Delicious Scottish Breakfast
Mini Solo Quest at Location of Your Choosing
Lunch at Solo Quest Site
Afternoon Program - at Wildwood Bern
Special Dinner at Wildwood (Included)
Sacred Evening Ceremony

Day 8:
Enjoy a Delicious Scottish Breakfast (Included)
Quest Closing & Gratitude
Quest Ends at 10:00 am


"I have been deeply impressed by Catriona MacGregor for many years. Her striking kinship with the animal world and her vision
of the natural world are compelling and apparent when you are in her presence. Many people carefully copy native traditions, hoping for a shamanic experience.

Catriona MacGregor is a shaman."
- Jim Gilkeson, - author of A Pilgrim in Your Body:

Energy Healing and Spiritual Process

Your Guide: Catriona MacGregor
Catriona " Gaelic for Cathryn" a Spiritual Teacher and Nature Quest founder who helps people find greater meaning in their lives through spiritual journeys, & Nature Quests.

She is the founder of NatureQuest and has been running spiritual nature quests and vision quests for close to 20 years. She has led the Scotland Nature Quest to Orkney for 8 years. She is a trained naturalist and an Advanced Soul Coach (certified by Denise Linn) and trained in Cosmo Power Healing and Energy Enhancement by Sensei Hiraoka.

Catriona is a descendant of an ancient Pictish/Scottish Clan, the MacGregors, a Clan descended from the first King of Scotland and known as "Children of the Mists". (Learn more about the MacGregors Below)

Catriona is the award-winning author of Partnering with Nature: The Wild Path to Reconnecting with the Earth, a Gold Medal Winner along with His Holiness The Dalai Lama, and Thich Nhat Hanh.

Catriona guides people to experience profound communion with the natural world and helps people to find their inner voice and live a life inspired by truth, meaning and joy.

Catriona works with you to help you connect to the spiritual source found in Nature for a deep spiritual unfolding.
​